In Play! magazine Contributors
Andrea Docherty
Writer
Andrea is a Registered Dietitian, Sports Nutritionist and owner of a private practice nutrition consulting business in Windsor called Andrea Docherty Nutrition.
She has a passion for sports nutrition and is a regular guest speaker at The Running Factory running clinics. Her experience with athletes involves runners, triathletes, hockey players and MMA fighters. Her expert, personalized nutrition advice helps athletes achieve peak performance and prepare for races and competition. She also offers nutrition counselling, grocery store tours, cooking classes, nutrition seminars and workplace wellness services.
Andrea loves cooking and developing new recipes which led to the creation of her hands-on meal prep workshops held monthly.
To learn more about Andrea, visit www.andreadochertyrd.com. For recipes, nutrition tips and upcoming events, connect with her on Facebook and Instagram.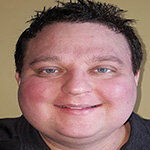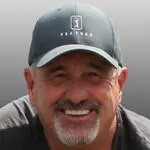 Glenn Gervais
Photographer
A.J. Petronzi
Writer/photographer
AJ is a Flint native based out of Chicago but still loves to cover the NHL and the Red Wings. AJ writes a regular hockey blog and Tweets play by play for IPM during Wings games to keep you up to date.